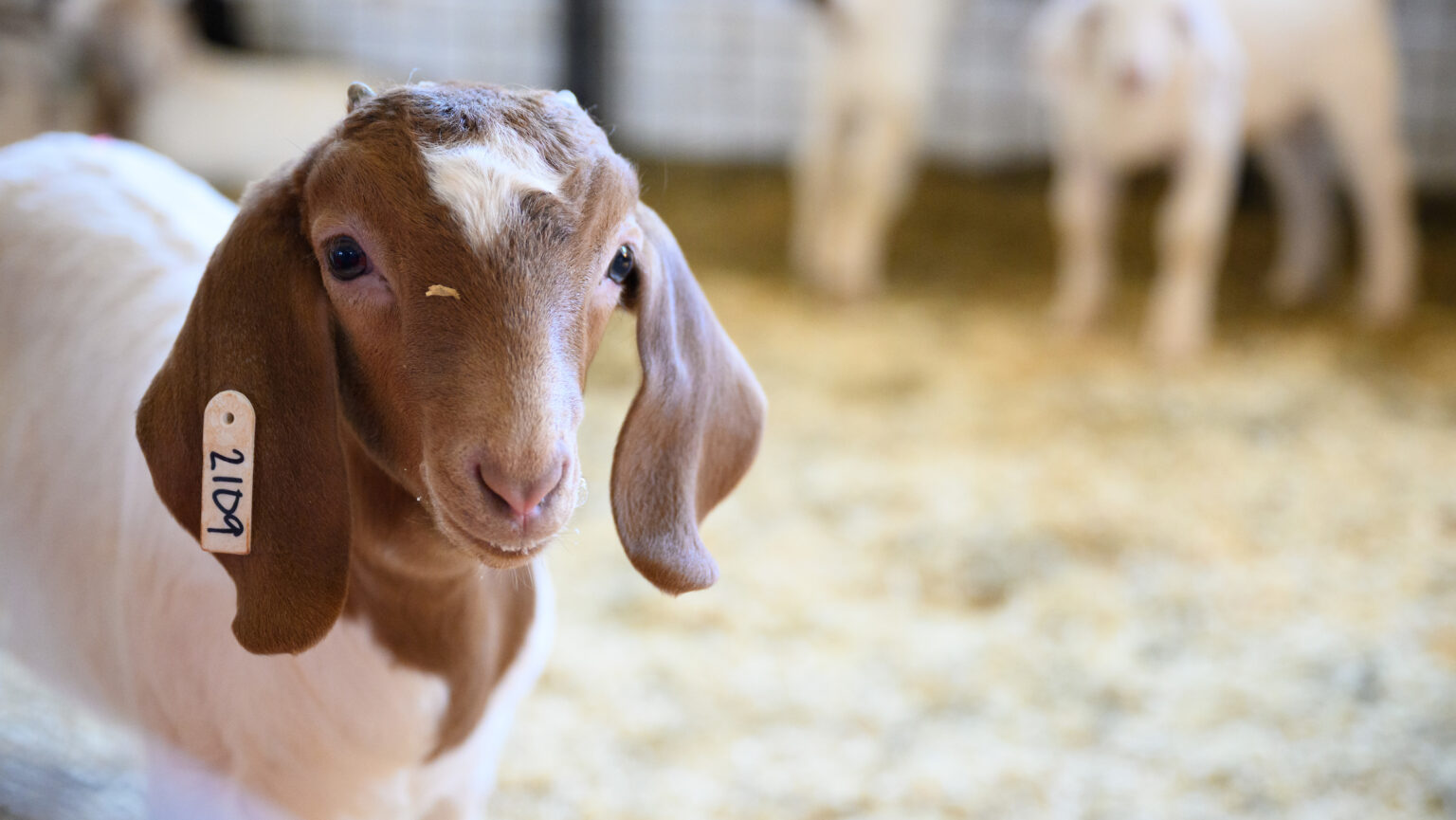 NC State CVM 2023 Small Ruminant Husbandry Owner Workshop
December 9, 2023
The NC State Ruminant Medicine Service invites owners, breeders, and producers to attend the 2023 Small Ruminant Husbandry Owner Workshop
Please join us at North Carolina State University College of Veterinary Medicine for continuing education regarding small ruminant husbandry!  This half day learning experience is targeted towards small ruminant (sheep and goat) owners, breeders, and producers. Our amazing clinicians will provide 50-minute lectures on critical topics relating to small ruminant husbandry. Topics pertaining to preventive care, pregnancy and neonatal management, parasites and blocked goats will be discussed. 
Breakfast will be served before the start of the continued learning experience.  Please come and join us!
Registration
Registration for this event is $25.00 and includes workshop notes and breakfast!
Schedule
| Time | Topic | Presenter |
| --- | --- | --- |
| 7:00 – 7:45 AM | Registration and Breakfast | |
| 7:45 – 8:00 AM | Welcome | Jennifer Halleran, DVM, PhD, DACVIM |
| 8:00 – 8:50 AM | Routine Health Care and Disease Prevention | Sarah Goss, DVM |
| 9:00 – 9:50 AM | Managing Pregnant and Newborn Sheep and Goats | Sarah Goss, DVM |
| 10:00 – 10:10 AM | Break | |
| 10:10 – 11:00 AM | Small Ruminant GI Parasites: What we Know, and What to do About it! | Siena Mitman, DVM, MPH |
| 11:10 AM – 12:00 PM | Blocked goats – causes, mitigation strategies, and when to call for help! | Blanca Camacho, DVM |
| 12:00 PM | Concluding Remarks | Jennifer Halleran, DVM, PhD, DACVIM |
Speakers
Dr. Blanca E. Camacho is a doctoral student at North Carolina State University. She recently completed her Ruminant Health residency at North Carolina State University CVM. Dr. Camacho graduated from UC Davis SVM, completed an internship at Colorado State University VTH, and worked as an associate veterinarian in a mixed-animal practice in Northeast Texas. Prior to starting her residency, she worked in Tulare, CA as a dairy ambulatory clinician.  Dr. Camacho is committed to advancing client and producer education alike!
Dr. Sarah Goss graduated from NC State University's College of Veterinary Medicine in 2023. After graduation, she stayed at NC State University and began a 1 year post-doctoral internship in Ruminant Health Management treating cattle, sheep, goats, llamas, and alpacas. Dr. Goss is interested in helping owners of sheep and goats prevent common disease processes to ensure a long and healthy life for these wonderful critters. She's excited to see how many people have learned they make very entertaining and loving companions.
Dr. Siena Mitman is the Ruminant Health Resident at North Carolina State University. She recently completed a Ruminant Health Management internship at NC State (which she loved so much, she had to stay!). Dr. Mitman attended veterinary school at Tufts University, and obtained her Master of Public Health from the University of Minnesota. She is passionate about working as a team with ruminant owners and producers to maximize the health of their animals, and to feel empowered while they do so!
Dr. Jennifer Halleran is originally from New Jersey. She received a B.S. in Animal Science and Microbiology from University of Rhode Island. She attended Colorado State University for veterinary school and received her DVM in 2014. From there, she completed a ruminant health internship at North Carolina State University, followed by a large animal internal medicine residency at Oklahoma State University. She became a diplomate of the American College of Veterinary Internal Medicine Large Animal in 2019. Following her residency, she completed a PhD in Infectious Disease at NCSU. She is currently on faculty at NCSU with a research focus pertaining to enteric bacteria and their antimicrobial resistance profiles in large animals.